A lot of companies are having questions about their supply chain management:
Is my company having an optimal level of inventory?
On the one hand you want to deliver the best possible service to your customers, on the other hand you must make sure not to block too much cash in inventories.
Do we offer the right product portfolio?
In general, only 10% of new product introductions turn out to be a success.  However, the other 90% products tend to stay in the portfolio for a long time as well, adding little or no value.
Can I get better alignment between raw materials delivery and production?
The last thing you want, is having to stop a production line, due to missing raw materials. A good production plan considers raw material availability, and is a good purchase plan takes into account planned production orders. Lemantis can help you to implement this feedback loop in both directions.
How can we avoid out-of-stock situations?
100% product availability is impossible and would cost a fortune.  It is our experience that by classifying products in ABC categories and striving for different targets for each category, you will focus on the right products with the highest margin.
Can my customer service department get better visibility on product availability?
For the products you are not able to deliver from stock, your customer will ask for a date of availability.  And this is where you can make the difference!  Giving precise and accurate information in these kind of situations, will give your customer an idea about how reliable you are as a partner.
How can I get a better view on my long term capacity needs?
Lemantis has built experience in implementing a S&OP process, where all company departments (sales, production, finance, marketing, …) join forces to collectively take decisions for the long term.  Demand forecasting on the one hand and capacity and inventory planning on the other are crucial elements in such a S&OP process.
Does some of this sound familiar?
If you want to tackle these questions and improve your business result, you can aim for extra revenue or less cost (or both).
Supply Chain management should not only be seen as a cost center.  Optimised planning and inventory management will help you to offer your customers the service they deserve:
Products on stock that are supposed to be on stock
Timely and accurate information on delivery and availability
Lemantis can help you delivering to your promises, making you a reliable and trust worthy partner for your customers, which in its turn can help you grow revenue by increased volumes or prices.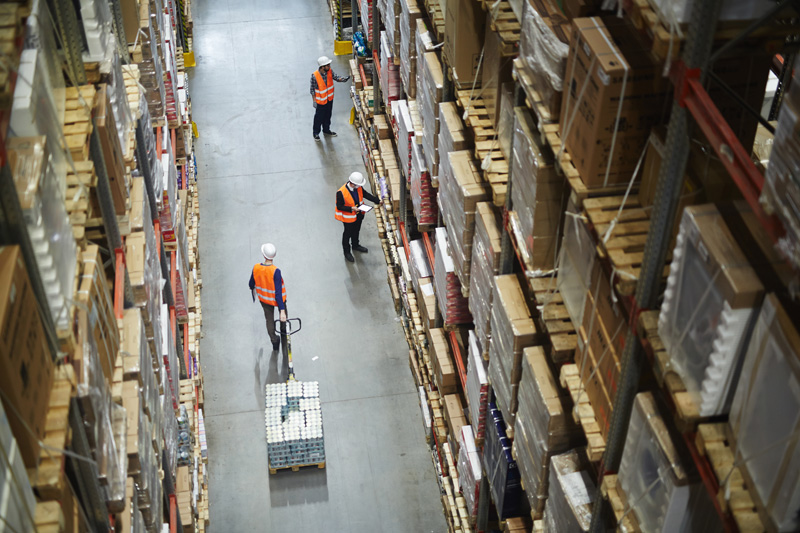 In order to maximise profit, Lemantis will also support you in minimising supply chain related costs:
Warehousing cost

Cost of obsolete stock

Express delivery costs due to late deliveries

Set-up costs caused by (too) small production runs

Cost of capital blocked in inventory

Extra production costs due to raw material shortages
With our unique approach, Lemantis helps you to find the right balance in your inventory.   Enough inventory to offer your customers the service they deserve, and not too much, so your result won't suffer any cash or cost issues.